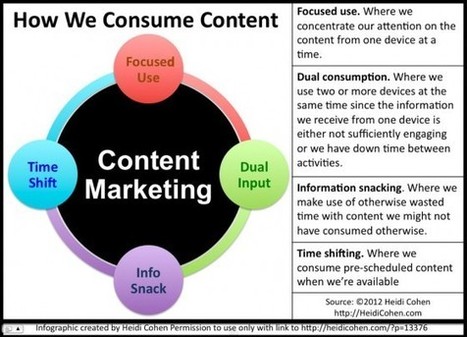 Chances are you have one or more devices within arm's reach. We live a four plus screen world that includes smartphones, tablets, ereaders and televisions.
Another great article from Heidi Cohen. Changing content consumption habits are little talked about in content strategy blogs, but Heidi digs deep into what difference it makes to the kinds of content we create.
Full meal or snack? I would argue that our audiences are generally lazy grazers and that their opinion is all too often formed by constant snacking on snippeted information. Shorter is generally better. If your content finds its way into the "read later" folder, it probably never will be.