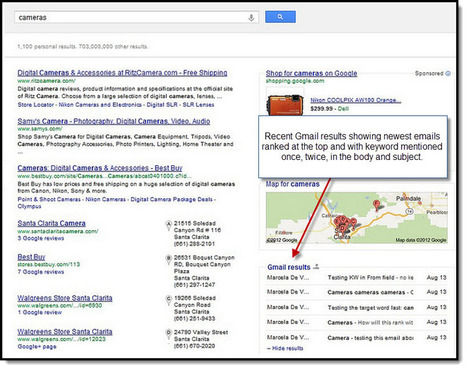 Google is constantly tweaking its search engine to continue to be relevant on a fast evolving web.
Marcela de Vivo sees Google adding results from your Gmail account into the SERP and concludes there is only one course of action... Daily emails!
Thanks Google. Just what we all need. More spam.